Ask me what I see...
Hello my Arising friends!
Today I was praying for a friend when the Lord gave me this message for her. I believe it's for all of us and I encourage you to Look and Ask everyday!
"My Beloved, You look in the mirror but you never see what I see. My treasure - My Love - My deepest joy - Created for My pleasure and My friendship. Come and find me! Look in the mirror and ask me what I see. What I treasure. I created you perfectly down to your name. Look it up! I love you my daughter, my precious child!"
So I challenge you to grab your journal or a piece of paper, look in the mirror and ask him to tell you what he see's and what he treasures about you. Then write it down! It's so important that we document his words because the enemy of our souls will come and snatch away those words which are like seeds he wants to plant in us so we can grow to be all he created us to be.
When I did this myself, he said "I see a frightened girl who doesn't know her power in me yet. I see my daughter that I love and cherish - My Queen who's next to me on the throne. I see you Sandra!"
I have been so fearful of making myself vulnerable to criticism about the process of Self Discovery Journaling, that I keep getting stuck/frozen in that fear. I never quite get where I believe he wants me to go. So I'm moving forward to share what he gives me and pray that it blesses you and moves you to a deeper relationship with him and a true understanding of who he created you to be!
He challenged me to look up my name again. I have looked up the meaning many times because I forget. 🤔 But I had never seen this...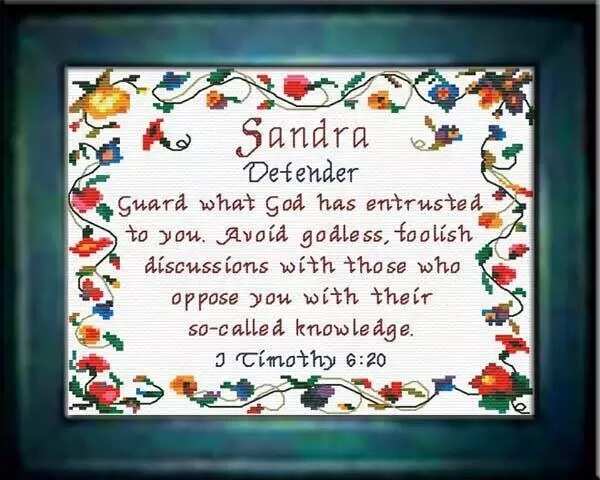 Powerful for me! Healing that place that was wounded by someones words.
Sandra means "The Defender of Mankind or She is Brave." I would say that I can easily defend someone else and the Brave part is who I am becoming. ☺️
Next I heard him say "Come unto me all who are weary and heavy ladened and I will give you rest." Matthew 11:28 The Passion translation says "Are you weary, carrying a heavy burden? Then come to me. I will refresh your life, for I am your oasis."
If you are feeling at all weary, heavy with burdened I ask you to take a few quiet minutes, close your eyes, invite Holy Spirit to minister to you as you listen to this song. Resuce
Arise My Darling My Beautiful One And Come Away With Me...
Multiplied Blessings!
Sandi
If this has touched you, please share it with a friend.